Armed Forces of Ukraine (Збройні сили України) is the military of Ukraine. All military forces are under the command of the President of Ukraine. The Armed Forces are composed of Ground Forces, Navy, Air-force and Airmobile Forces. Territorial battalions were created on order of the president of Ukraine in 2014, but received minimal founding and relied on donations. All territorial battalions were integrated into Ground Forces by November 2014.
Regular Infantry units
47th Motorized Battalion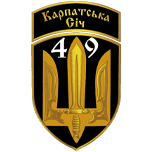 49th Motorized Battalion
54th Mechanized Brigade
56th Motorized Brigade
57th Motorized Brigade
58th Motorized Brigade
59th Motorized Brigade
92nd Mechanized Brigade
93rd Mechanized Brigade
128th Mountain Brigade
Reserve Infantry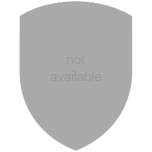 11th Motorized Brigade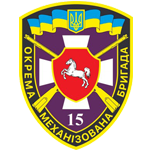 15th Mechanized Brigade
33rd Mechanized Brigade
60th Infantry Brigade
61st Jager Infantry Brigade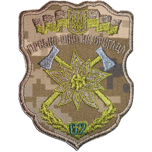 62nd Mechanized Brigade
63rd Mechanized Brigade
66th Mechanized Brigade
68th Mechanized Brigade
Regular Units
12th Tank Battalion
Reserve Units
Regular Units
15th Artillery Regiment
19th Missile Brigade
26th Artillery Brigade
27th Rocket Brigade
32nd Artillery Brigade
40th Artillery Brigade
43rd Artillery Brigade
44th Artillery Brigade
55th Artillery Brigade
107th Artillery Regiment
Reserve Units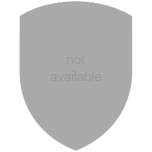 38th Artillery Brigade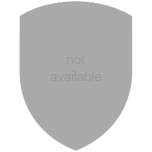 45th Artillery Brigade
54th Intelligence Battalion
74th Intelligence Battalion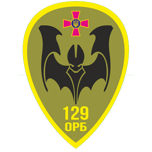 129th Intelligence Battalion
130th Intelligence Battalion
131th Intelligence Battalion
143rd Intelligence Battalion
Army Aviation
11th Army Aviation Brigade
12th Army Aviation Brigade
16th Army Aviation Brigade
18th Army Aviation Brigade
Air Defense Units
38th Anti-Aircraft Missile Regiment
39th Anti-Aircraft Missile Regiment
1039th Anti-Aircraft Missile Regiment
1121th Anti-Aircraft Missile Regiment
1129th Anti-Aircraft Missile Regiment
Engineering Troops
12th Operation Support Regiment
16th Operation Support Regiment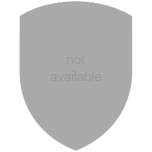 31st Repair and Restoration Regiment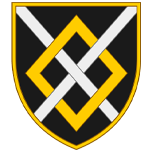 47th Engineering Brigade
48th Engineering Brigade
50th Repair and Restoration Regiment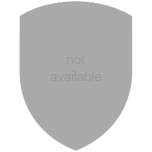 70th Operation Support Regiment
91st Operation Support Regiment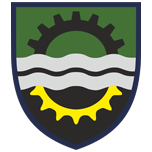 145th Repair and Restoration Regiment
146th Repair and Restoration Regiment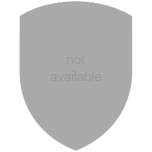 532nd Repair and Restoration Regiment
703rd Operation Support Regiment
704th Brigade of RCB Protection
808th Pontoon Bridge Regiment
Communication Troops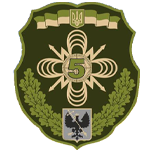 5th Communication Regiment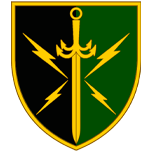 7th Communication Regiment
55th Communication Regiment
121th Communication Regiment
101st General Staff Protection Brigade
Separate Presidential Brigade
All volunteer units under the command of Armed Forces of Ukraine were reformed and transferred to already existing brigades by late 2016.
1st Recon Company UNSO
1st Territorial Battalion Volyn
2nd AirAssault Company OUN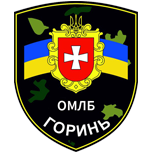 2nd Territorial Battalion Horyn
3rd AirAssault Battalion Phoenix
3rd Territorial Battalion Volya
4th Territorial Battalion Zakarpattya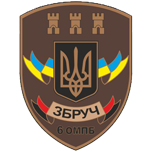 6th Territorial Battalion Zbruch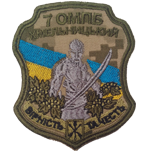 7th Territorial Battalion Khmelnitsky
8th Territorial Battalion Podillya
9th Territorial Battalion Vinnytsya
10th Territorial Battalion Polissya
11th Territorial Battalion Kyiv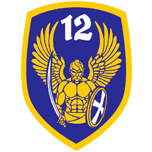 12th Territorial Battalion Kyiv
13th Territorial Battalion Chernihiv-1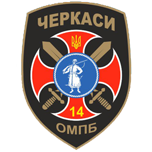 14th Territorial Battalion Cherkasy
15th Territorial Battalion Sumy
16th Territorial Battalion Poltava
17th Territorial Battalion Kirovohrad
18th Territorial Battalion Kirovohrad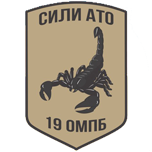 19th Territorial Battalion Kirovohrad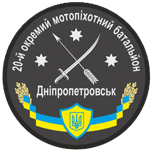 20th Territorial Battalion Dnipropetrovsk
21st Territorial Battalion Sarmat
22nd Territorial Battalion Kharkiv
23rd Territorial Battalion Khortytsya
24th Territorial Battalion Aydar
25th Territorial Battalion Kyyivska Rus
34th Territorial Battalion Batkivshchyna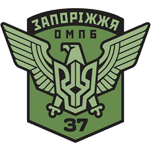 37th Territorial Battalion Zaporizhzhya
39th Territorial Battalion Dnipro-2
40th Territorial Battalion Kryvbas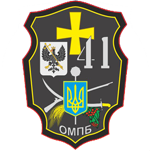 41st Territorial Battalion Chernihiv-2
42nd Territorial Battalion Rukh Oporu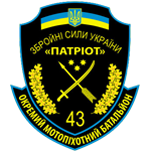 43rd Territorial Battalion Patriot
46th Battalion Donbas-Ukraine
55th UNSO Battalion
131th UNSO Battalion
Dyka kachka
Mesnyky