Recent News
Operation Report is a summary of what happened in the Joint Forces Operation Zone (previously known as Anti-Terrorist Operation zone or ATO) during the last week.
Summer of 2019 marked a significant change of forces in Donbas. Two brigades have been replaced and social reports reveal deployment of several more units.
Three units of Armed Forces of Ukraine officially received new insignias. The insignias respect historic and national military symbolism.
Structure

1st Mechanized Battalion
First mechanized brigade.

2nd Mechanized Battalion
Second mechanized brigade.

3rd Mechanized Battalion
Third mechanized battalion.

12th Motorized Battalion
Separate motorized battalion, created in 2014 as 12th Territorial Defense Battalion Kyiv and later reformed.

Tank Battalion
Tank battalion is equipped with T-64 tanks.

Artillery Group
Equipped by BM-21 Grad, 2S1 Gvozdika and 2S3 Akatsyia.

Anti-Aircraft Division
Anti-Aircraft defense of the brigade. The unit is equipped with Tunguska and Strela-10.

Reconnaissance Company
Brigade scouts. The unit is equipped with BRDM-2s.

Support units
This includes all rear elements such as engineers, communication, medics, and material support unit.
Uniforms
Vehicles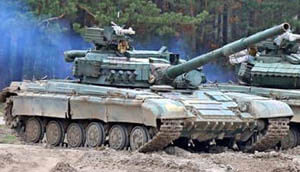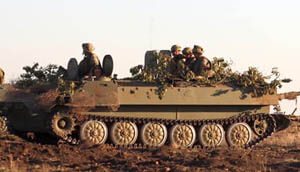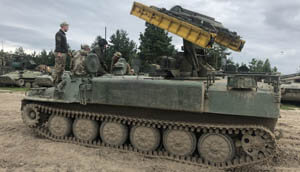 Losses
For Equipment losses, please visit dedicated page at:
Manpower losses since the Russian invasion of Crimea and Donbas (2014 - today)
Manpower losses since the Russian invasion of Ukraine (2022 - today)
Disclaimer: Manpower casualties data are based on publicly available sources and social media. They do not represent final or official amount of losses and are subject to change.