No photos available to display.
37th Separate Marine Brigade is a unit of Ukrainian Marine Corps formed in February 2023. The brigade was formed on the basis of a battalion of 79th AirAssault Brigade.
Structure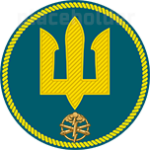 If you find some incorrect information, or have information we're missing, please let us know via info(at)militaryland.net. Thank you!