The Special Operations Force, known as SSO, are the special forces of Ukraine and one of the five branches of Armed Forces of Ukraine. The process of creation dates back to 2007. Russian annexation of Crimea and the war in Donbas accelerated the forming process. The SSO was created in 2016 and all groups were trained on the model of NATO reaction forces.

Command
Special Operation Forces Command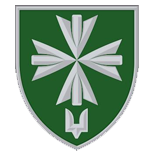 99th Management Battalion
142nd Training and Education Center
Combat Units
Special Operations Center East
Special Operations Center West
Special Operations Center South
47th Special Purpose Detachment
140th Special Purpose Center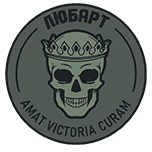 Special Purpose Unit Lyubart
Special Tactical Group Irpin
Psychological Warfare
16th Information Warfare Center
72nd Information Warfare Center
74th Information Warfare Center
83rd Information Warfare Center
Aviation
35th Mixed Aviation Squad
No photos available to display.
If you find some incorrect information, or have information we're missing, please let us know via info(at)militaryland.net. Thank you!