No photos available to display.
38th Separate Marine Brigade is a unit of Ukrainian Marine Corps formed on the basis of 503rd Separate Marine Battalion in February 2023.
Recent News
Ukrainian Army has decided to form new 37th and 38th Marine Brigade in the structure of Ukrainian Naval Forces.
Structure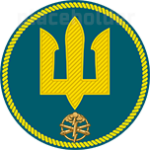 If you find some incorrect information, or have information we're missing, please let us know via info(at)militaryland.net. Thank you!