Recent News
A look back on what happened on our site during the past month.
November 29, 2022
Posted in

News, Website
Tagged

25airborne, 46airassault, 66mechanized, 71jager, 80airassault, 81airmobile, 93mechanized, 95airassault, recap, website
1 Comment
Structure

1st AirAssault Battalion
The first battalion of the brigade.

2nd AirAssault Battalion
The second battalion of the brigade.

87th Separate Airmobile Battalion
Formed in 2013 in Chernivtsi on the basis of 300th Mechanized Regiment.

Tank Company
The tank company of the brigade.

Reconnaissance Company
The brigade's scouts.

Artillery Group
Brigade artillery group equipped with 2S1 self-propelled artillery vehicles.

Anti-Aircraft Company
The company provides protection against danger from the air.

Support units
This includes all rear elements such as engineers, communication, medics, and material support unit.
Uniforms
Vehicles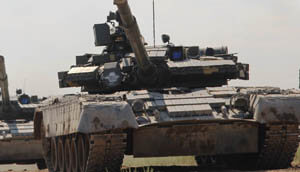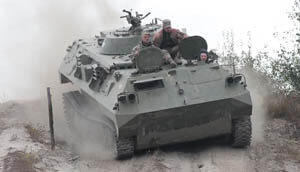 Losses
For Equipment losses, please visit dedicated page at:
Manpower losses since the Russian invasion of Crimea and Donbas (2014 - today)
Manpower losses since the Russian invasion of Ukraine (2022 - today)
Disclaimer: Manpower casualties data are based on publicly available sources and social media. They do not represent final or official amount of losses and are subject to change.