The Armed Forces continue to grow amid the rumors of upcoming Ukrainian spring offensive.
Updated (April 3, 14:00): Official Facebook page of 41st Mechanized Brigade reveled an insignia of the brigade. You can find it below.
Ukrainian command has decided to form three additional brigades to reinforce the combat capabilities of the ground forces. Two of the brigades are being formed in the structure of Ukrainian Ground Forces, while the third one is a infantry brigade in the structure of Ukrainian Air Force.
41st Mechanized Brigade is a new mechanized brigade of Ukrainian Ground forces. The formation was announced by Odesa Territorial Recruitment Center, which is part of a local military administration.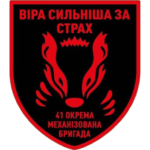 insignia of 41st Mechanized Brigade
142nd Reserve Rifle Brigade is a new and the first reserve rifle brigade of the Ground Forces of Ukraine. At least one infantry battalion of the brigade has completed its basic training.
insignia of 142nd Reserve Rifle Brigade
Consolidated Rifle Brigade is a new unit formed on the basis of combined detachment Wild Duck, created back in 2014. The brigade has been formed in the structure of Ukrainian Air Force, primarily from the soldiers of guard battalions.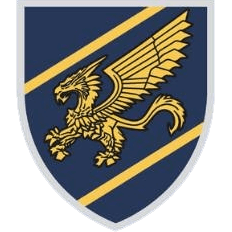 insignia of Consolidated Rifle Brigade