The summary of the situation of Russian re-invasion to Ukraine covering the last 48 hours, as of 24th June 2023 – 22:00 (Kyiv time).
Bakhmut Front
includes the vicinity of Bakhmut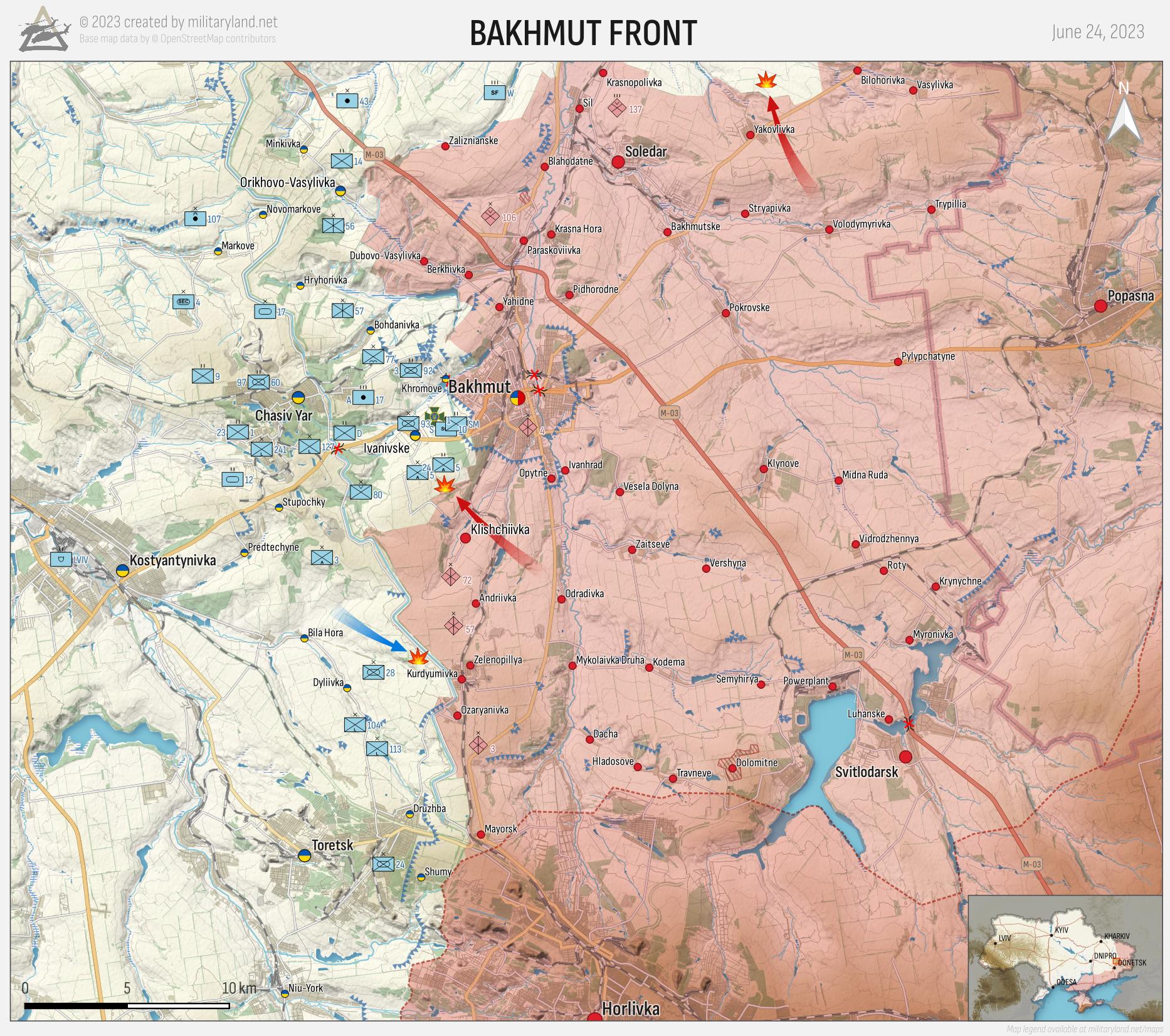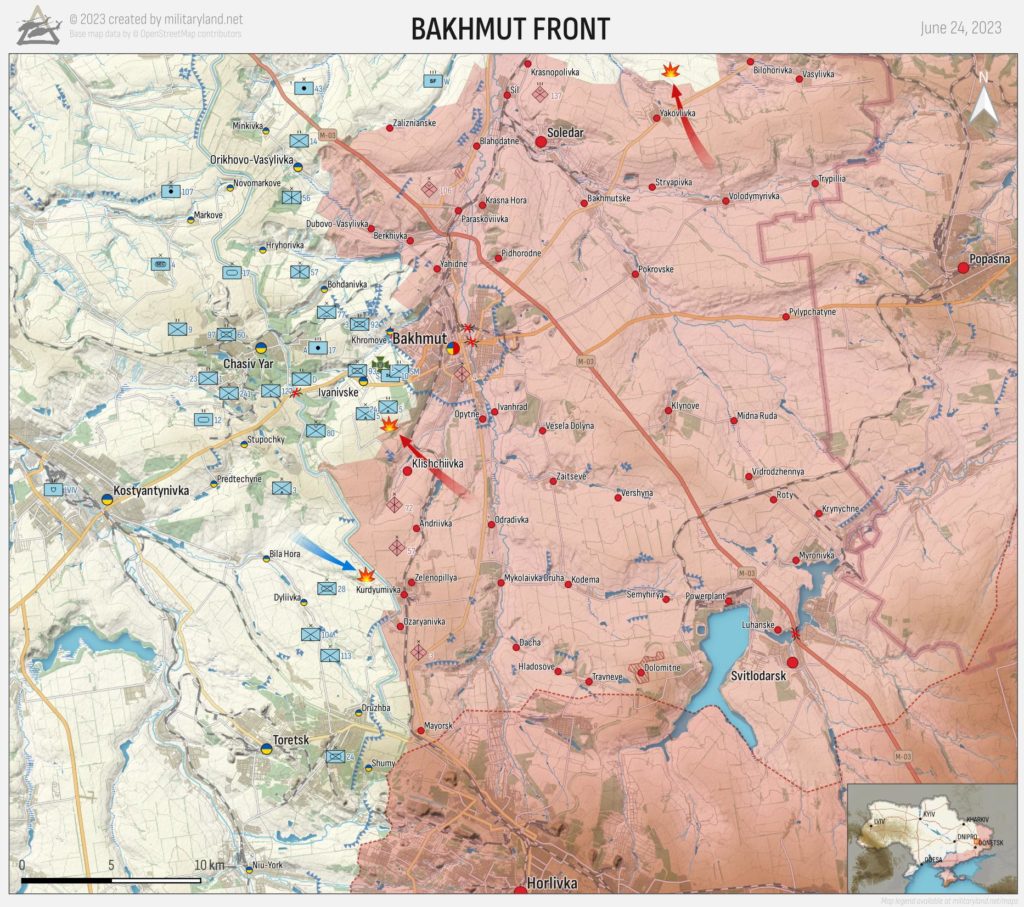 The commander of 3rd Assault Brigade Andriy Biletsky reported that soldiers of the brigade cleared the remaining Russia-controlled areas west of the canal. (source)
Ukrainian General Staff reports repelled attacks in the vicinity of:
This summary and detailed maps are based on the following sources:
General Staff of the Armed Forces of Ukraine, official media channels of Ukrainian regional administrations, Ukrainian Ministry of Internal Affairs, Security Service of Ukraine (SBU) and geolocated footage.
We also thank the following Twitter users for their geolocations and amazing work: @neonhandrail, @auditor_ya and the team at @geoconfirmed.