The summary of the situation of Russian re-invasion to Ukraine covering the last 48 hours, as of 25th May 2023 – 22:00 (Kyiv time).
I'm pleased to introduce you new maps. They are, just like the previous ones, handcrafted from OSM data to best suit our needs.
Bakhmut Front
includes the vicinity of Bakhmut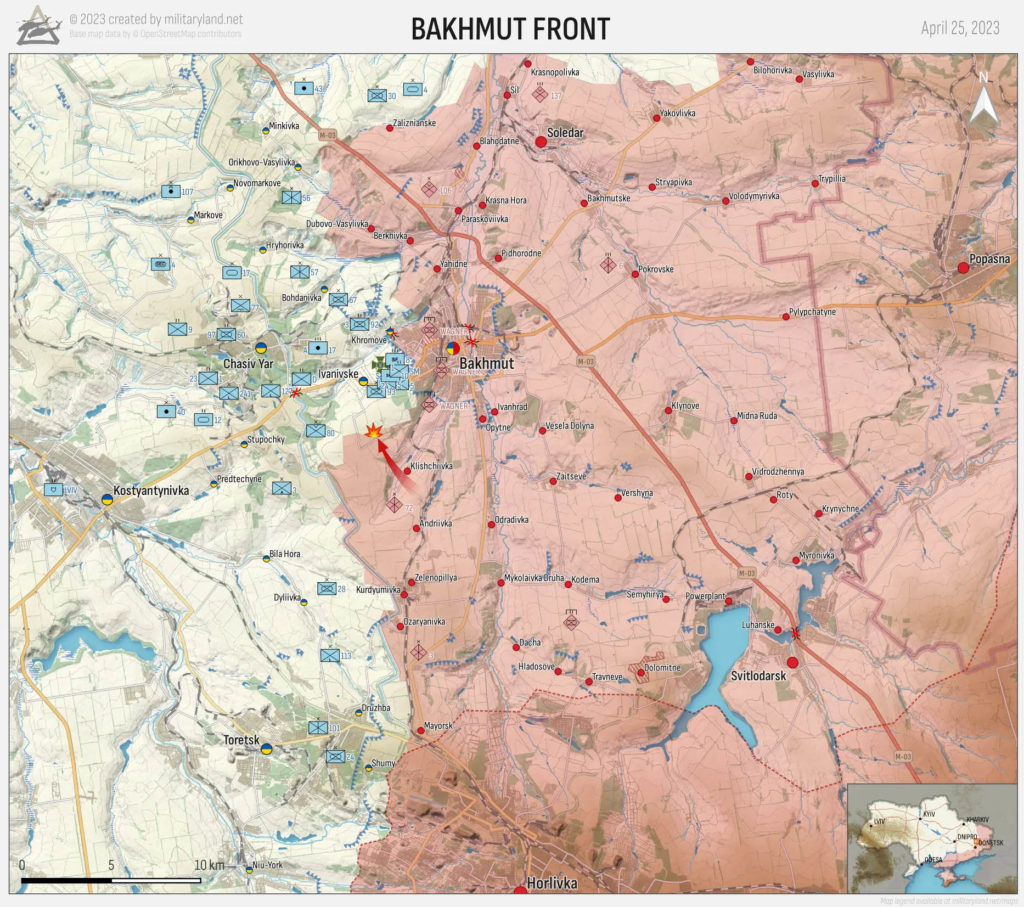 Ukrainian and Wagner mercenaries swapped prisoners just south of Khromove settlement. (source)
Ukrainian General Staff reports repelled attacks in the vicinity of:
This summary and detailed maps are based on the following sources:
General Staff of the Armed Forces of Ukraine, official media channels of Ukrainian regional administrations, Ukrainian Ministry of Internal Affairs, Security Service of Ukraine (SBU) and geolocated footage.
We also thank the following Twitter users for their geolocations and amazing work: @neonhandrail, @auditor_ya and the team at @geoconfirmed.