Recent activity of 92nd Mechanized Brigade indicates it'll defend Kharkiv area in case of Russian invasion.
The ongoing Ukrainian drills across the country to check readiness of its forces reveals possible unit deployments. We recently informed about 55th Artillery Brigade deployed near Crimea and today the drills reveals another Ukrainian unit.
The 92nd Mechanized Brigade currently participates in drills near Kharkiv and should stay there for the upcoming days. This indicates the brigade will, most likely, defend Kharkiv Region in case of Russian invasion.
It makes sense. The brigade's garrison is located just 30 km to the east from Kharkiv, and the soldiers know well the area. We suspect they might defend the eastern flank of Kharkiv, between Pechenizs'ke Reservoir and Oskol river (as marked on the map below).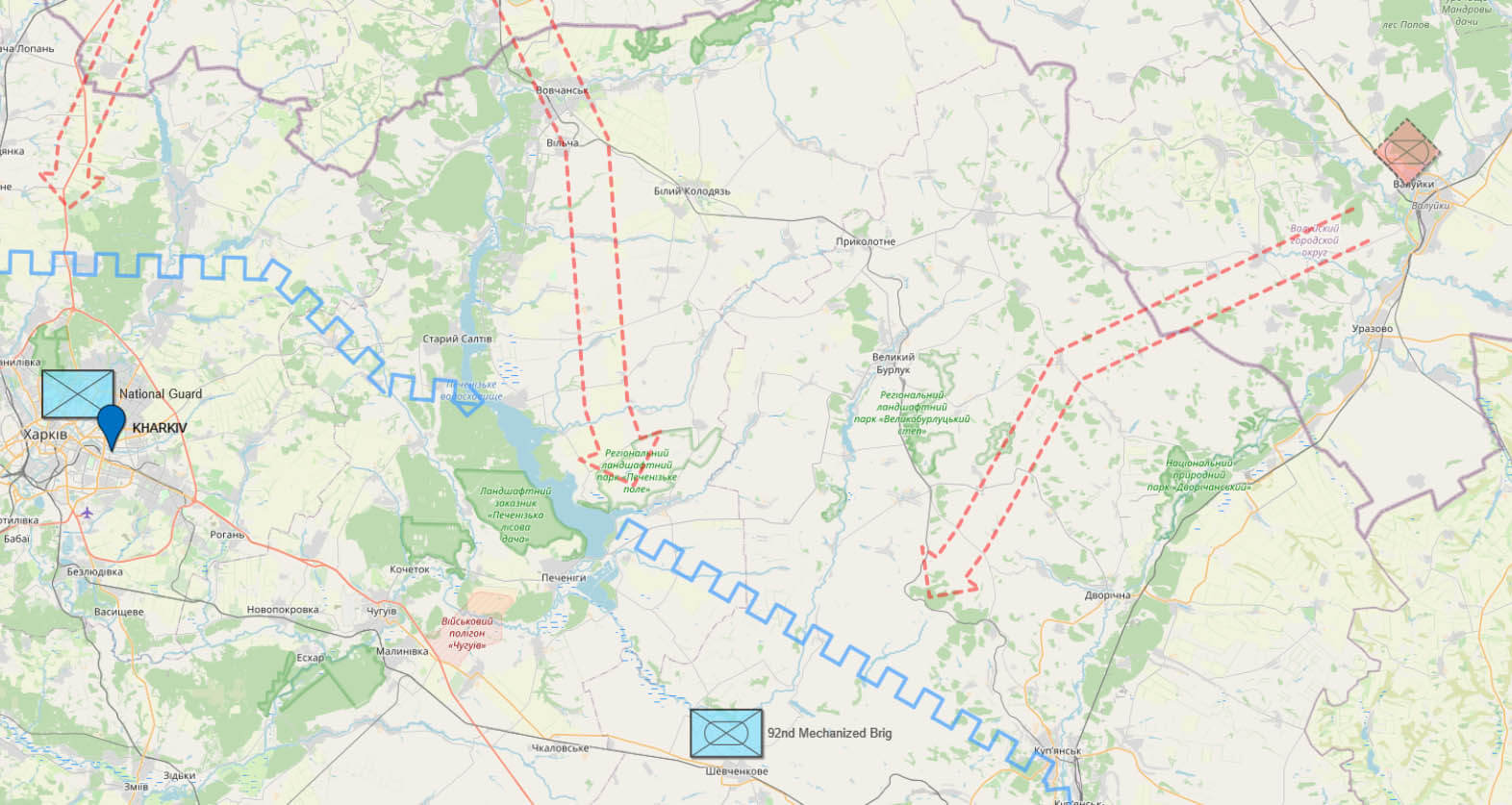 The 92nd Mechanized Brigade is equipped with T-64BVs (tank battalion), BTR-4s (mechanized battalions) Strela-10 (anti-aircraft protection unit) and 2S1 Gvozdika, 2S3 Akatsiya (artillery support unit).
Make sure to check out our Deployment map. It includes locations of Ukrainian and Russian units in and around Ukraine. And we update it regularly.