28th Mechanized Brigade named after the Knights of the First Winter Campaign (28-ма окрема механізована бригада) is a mechanized brigade of Ukrainian Armed Forces. The brigade actively participated in the war in Donbas, including the battle of Donetsk Airport.

1st Mechanized Battalion
First mechanized battalion.

2nd Mechanized Battalion
Second mechanized battalion.

3rd Mechanized Battalion
Third mechanized battalion.

Tank Battalion
Tank battalion equipped with T-64BV tanks.

Artillery Group
Equipped by BM-21 Grad, 2S1 Gvozdika and 2S3 Akatsyia.

Anti-Aircraft Division
Anti-Aircraft defense of the brigade. The unit is equipped with Strela-10.

Reconnaissance Company
Brigade scouts.

Support units
This includes all rear elements such as engineers, communication, medics, and material support unit.
MM-14
The camouflage was officially adopted as standard camouflage of Armed Forces of Ukraine in 2014. The semi-arid, with the addition of digital pattern, works well in Ukrainian nature.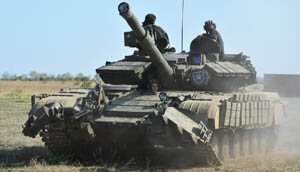 T-64BV
Type: MBT | Quantity: 13
BMP-1
Type: IFV | Quantity: 5+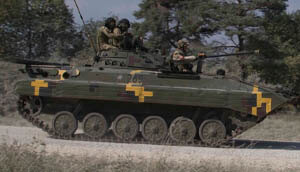 BMP-2
Type: IFV | Quantity: 10+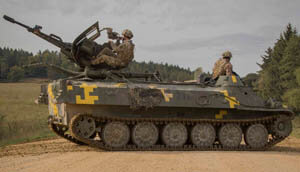 MT-LB
Type: LAV | Quantity: 5+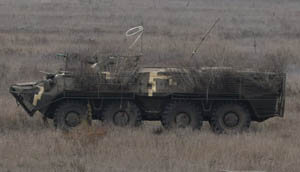 BTR-80
Type: APC | Quantity: 5+
2K35 Strela-10
Type: AA | Quantity: 2+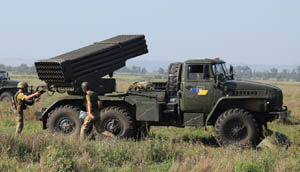 BM-21 Grad
Type: Artillery | Quantity: 5+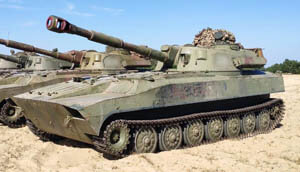 2S1 Gvozdika
Type: Artillery | Quantity: 5+
2S3 Akatsyia
Type: Artillery | Quantity: 4+