Myrotvorets Regiment is a unit of Special Tasks Patrol Police, originally formed as a battalion in May 2014.
On August 7, 2015, the unit was reformed into a regiment and Kyivshina, Harpoon and part of Tornado battalions joined the regiment.
On the eve of Russian Invasion on February 24, 2022, part of the regiment was stationed near the border north of Kyiv.
Recent News
Operation Report is a summary of what happened in the Joint Forces Operation Zone (previously known as Anti-Terrorist Operation zone or ATO) during the last week.
The situation in Donbas worsens every day.
Kyiv's and Myrotvorets's regiment pages have been added to our site. The pages contain the unit's structure, equipment, uniforms, and warpath.
Structure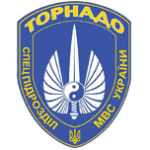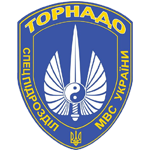 If you find some incorrect information, or have information we're missing, please let us know via info(at)militaryland.net. Thank you!