Formed by Pavlo Palisa, who studied at Command and Staff College of the US Army and returned to Ukraine to fight against the enemy. The 5th Assault Regiment is the first of its kind in the structure of Ukrainian Army and focuses solely on assaulting, as the name suggest. The regiment has close ties to 58th Motorized Brigade because the commander previously in the brigade and was originally supposed to become a deputy commander there.
Recent News
Structure
There is no information about the structure.
Uniforms
Vehicles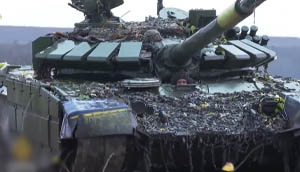 Losses
For Equipment losses, please visit dedicated page at:
Manpower losses since the Russian invasion of Crimea and Donbas (2014 - today)
Manpower losses since the Russian invasion of Ukraine (2022 - today)
Disclaimer: Manpower casualties data are based on publicly available sources and social media. They do not represent final or official amount of losses and are subject to change.